Carrera Elite

Libra

HDF Supporter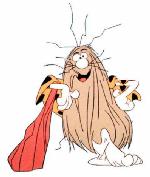 Glendale,AZ
Posts: 44,125
APPD 5.80
Post Rank: 2
1990 Carrera 23.5 Classic
| | | | |
| --- | --- | --- | --- |
| | Posted: Sep. 22 2008,10:26 am | Post # 8 | |
---
Weekend Warrior RV manufacturer goes out of business


09:16 PM PDT on Friday, September 19, 2008

By RODD CAYTON
The Press-Enterprise

Weekend Warrior Trailers Inc., which in 2005 had 1,000 Inland employees, has gone out of business, an official supervising the company's liquidation said Friday.

Burbank-based CMA Business Credit Services is now selling off the manufacturer's assets and remaining inventory, said Michael Joncich, manager of CMA's adjustment bureau. He said the group hopes to have an auction of remaining property in October.

Weekend Warrior plants in Perris and Riverside showed little activity Friday. At the company's south Perris plant, the gates were open, several individuals on site declined to answer questions.

Comerica Bank, Weekend Warrior's chief creditor, is monitoring the liquidation, Joncich said. Comerica spokesman Alfredo Padilla declined to discuss the bank's relationship with Weekend Warrior, citing privacy concerns.

Joncich said Comerica has a lien on the manufacturer's assets.

The demise of Weekend Warrior makes it the second large Inland recreational vehicle manufacturer to go out of business in less than a year. National RV, also based in Perris, shut down in November. A smaller company, Ontario's Alfa Leisure, closed its doors in the spring.

Weekend Warrior chose what's called a "general assignment," rather than pursue bankruptcy, Joncich said. In such an arrangement, the insolvent business turns over its title and property to a third party, which then sells its assets to pay off creditors.

Owner Mark Warmoth said in July that he'd closed two of Weekend Warrior's four factories, and that the company remained in trouble. He blamed poor economic conditions that have hurt the entire industry.

Warmoth could not be reached for comment Thursday or Friday.
---
Sarcasim, Just one more thing that I offer for free!!
I've Reached The Age Where Happy Hour Is A Nap!!
WWW.StormPokerRuns.Com